There are many reasons to develop transportation services for people with disabilities so they can get to work and back home safely.
Dubai has an inclusive policy for people of determination. The emirate is aiming for full employment including them.
With more than 110,000 people of determination living in the country, the United Arab Emirates is committed to giving equal access to work.
After all, a disability, whatever it may be, doesn't affect one's skills. Dubai's case study demonstrates once again that people from all socio-professional categories can be fully integrated into the job market.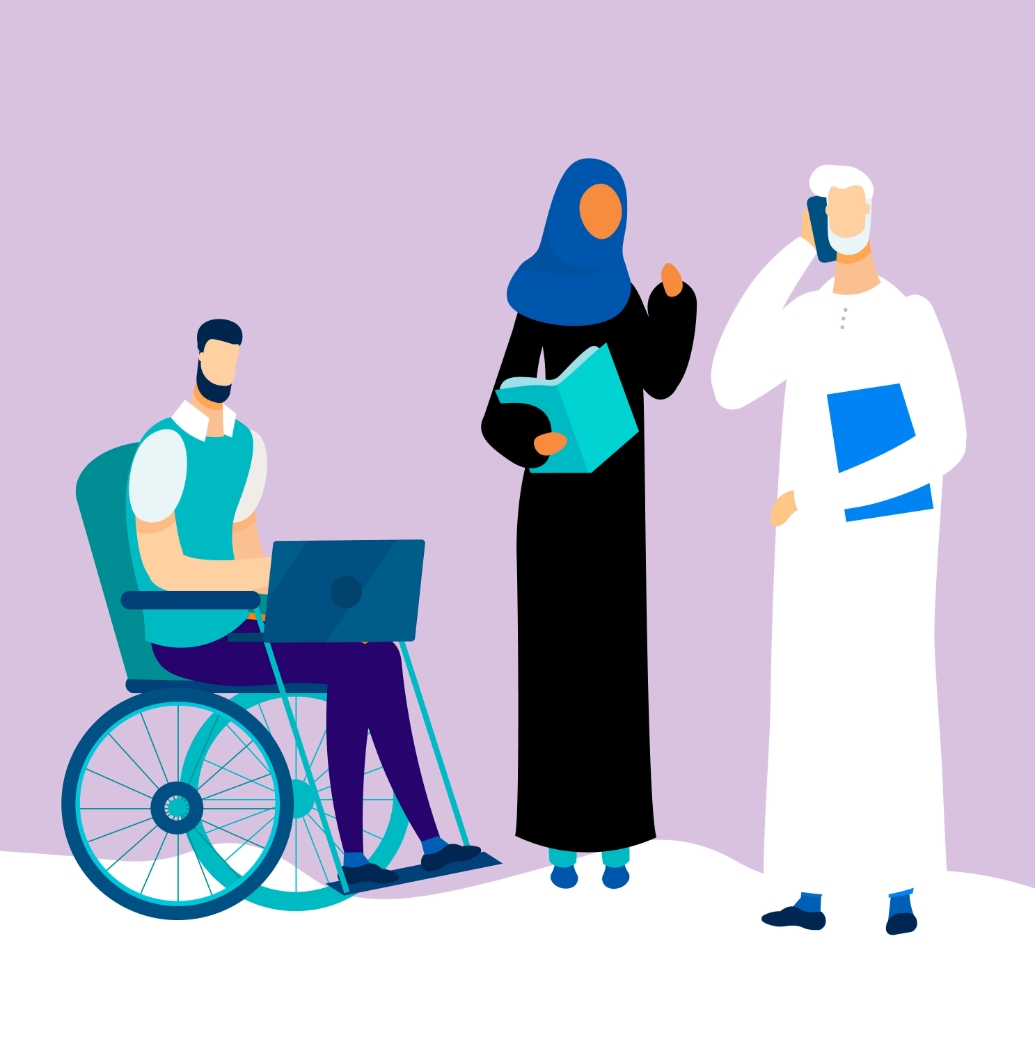 A flexible
employee-friendly wheelchair transportation

solution for companies
There are situations where collective agreements provide wheelchair transportation arrangements for employees in Dubai.
For example, it is common to have a key worker in a company needing to be picked up by a vehicle adapted to his or her needs.
We already deployed this service at the Ministry of Economy and Finance in Paris, so we are confident that Eden Mobility will be able to provide the same level of service in Dubai and its surroundings.
Our tailor-made service is designed to pick up workers in compliance with all the relevant regulations.
This service is designed to take care of the employees with benevolence and ethics.
This service can be used for trips from home to the company or for seminars or meetings.
We care about the workers' welfare and we can provide a wheel chair taxi service when all other options are unavailable.
While Dubai has an excellent infrastructure for people of determination, each case is unique.
Cases where wheelchair car services are
effective
We noticed situations where it is impossible to travel to the workplace independently.
Eden Mobility offers a special service for companies and employees to overcome this problem.
Here are some specific situations:
– An inability to drive to the office. This may be the result of reduced vision or physical discomfort.
– An inability to take public transportation for long distances and to make connections. Physical exertion or high temperatures in Dubai may be the reason.
– Situations where workers are unable to buy a vehicle adapted to their disability.
– Situations where the employees' schedules don't allow them to get to their workplace in good conditions.
– One of your employees needs our transportation solution for business tourism.
These are unique situations where Eden Mobility can provide the solution.
In order to achieve full employment, our challenge is to promote the development of professional activities for people with reduced mobility in Dubai.